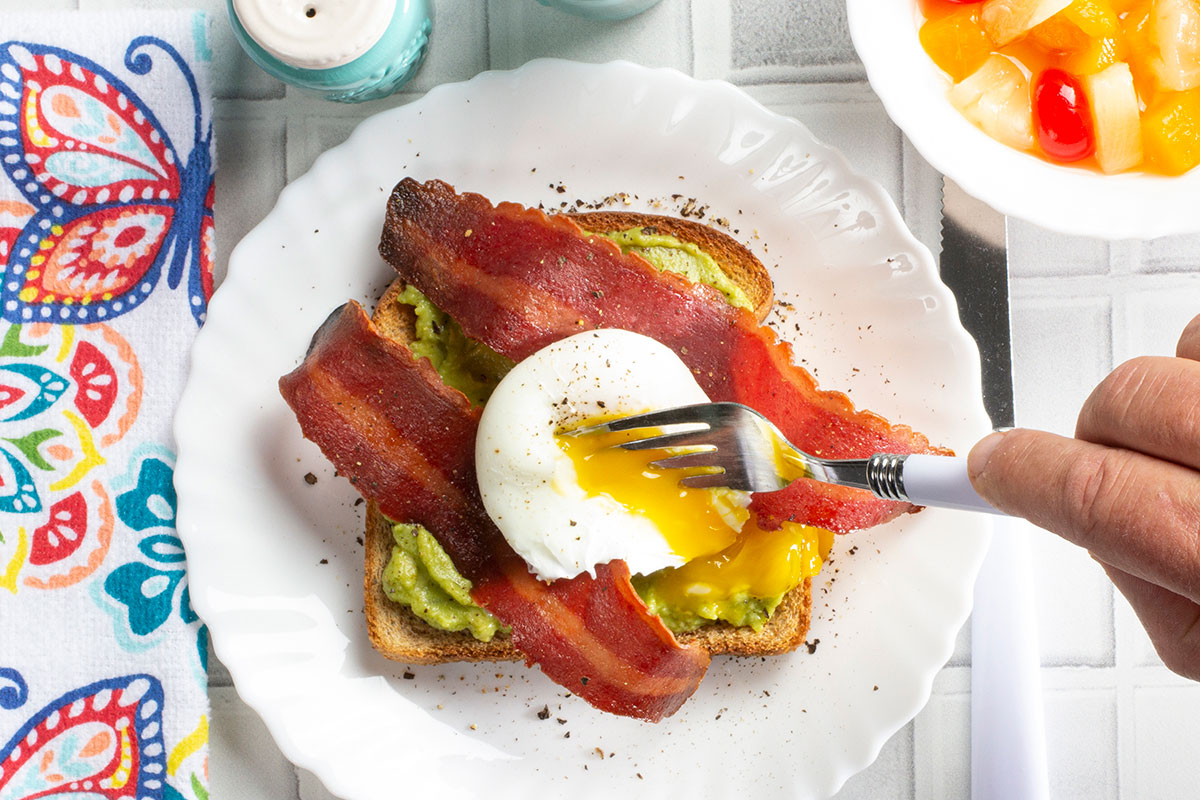 OVERVIEW:

Prep: 10 min.

4 servings
Ingredients
4 cups water
1/4 cup Clover Valley™ white vinegar
4 Clover Valley™ eggs
4 slices Sara Lee™ whole wheat bread, toasted
1 (7-ounce) package Wholly Guacamole™ refrigerated guacamole
8 slices Oscar Mayer™ turkey bacon, cooked
Coarse black pepper for sprinkling
Directions
In a medium saucepan over medium-high heat, bring water and vinegar to a boil. Reduce heat so that water is simmering. Crack each egg open and drop into water; cook for 4 to 6 minutes or until eggs are firm on the outside.
Place toasted bread on a plate; spread evenly with guacamole and top each with 2 slices of bacon. Using a slotted spoon, remove eggs from water and place 1 on each slice of toast. Sprinkle with black pepper and serve immediately.