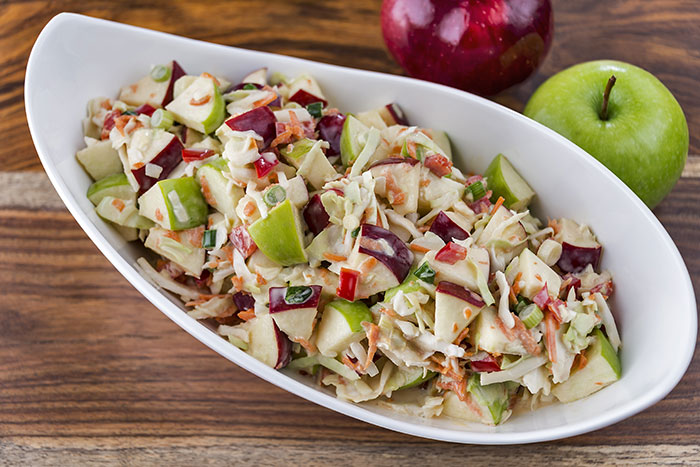 OVERVIEW:

Prep: 10 min.
Ingredients
3 Tbsp. honey
2 Tbsp. cider vinegar
1 tsp. Gulden's® Spicy Brown Mustard
1/2 tsp. Clover Valley® Salt
2 Tbsp. Clover Valley® Canola Oil
4 cups tri-color coleslaw mix
1 cup chopped Gala or other red skin apple
2 Tbsp. sliced green onions
Directions
Stir together honey, vinegar, mustard and salt in large bowl until combined.
Whisk in oil until blended.
Add all remaining ingredients; toss gently to mix.
©ConAgra Foods, Inc. All Rights Reserved.